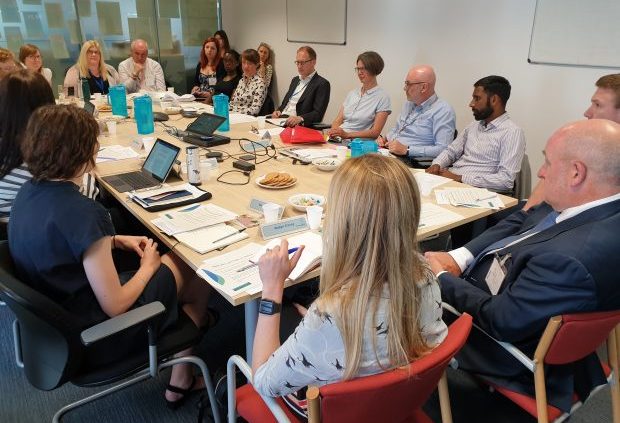 In November 2018, SSAC's report on the Universal Credit (Managed Migration) Regulations 2018 was published, along with the Government's response. The consultation exercise that led to that report received more responses than any other SSAC consultation. Many of the organisations that responded raised concerns that the implicit consent model used in the legacy benefit system was not available in Universal Credit (UC) and the explicit consent model used in UC was not working well for organisations and the claimants they are trying to support. In response to SSAC's recommendation to extend implicit consent to UC with appropriate safeguards, the DWP committed to explore options for improving the process of explicit consent in collaboration with SSAC to consider how current practices could be enhanced.
To ensure our contribution to this work is well-informed by experiences of those who provide support to claimants and who are directly impacted by this issue, we held a workshop with stakeholders and DWP officials to explore issues around consent for UC claimants.
Putting aside the concepts of implicit and explicit consent – Committee members were keen to understand what advisers need in order to provide effective support to claimants. We also wanted to understand more about who support is provided to and how that support is delivered (e.g. face to face, telephone, online etc.), the reasons advisers need to contact DWP, what aspects of the current consent arrangements are working well or falling short and what the ideal consent model would look like from an adviser perspective.
Organisations who support claimants do so in different ways – some support people via face to face appointments whereas others offer telephone advice. This can impact how easy (or hard) it is for advisers to gain the necessary consent. Also, many of the claimants that advice organisations support find dealing with digital systems difficult – either because they lack the digital skills needed or because their circumstances make it difficult for them to engage digitally.
Stakeholders told us that they need a consent model that allows them to:
Ask DWP for specific information about a claim and/or clarify details (for example, why it has been suspended, why a payment has not been made etc…) so that they can understand the problem and help the claimant resolve it. This is especially important when there is a crisis/urgent need for help.
Help claimants with specific actions – for example asking for a mandatory reconsideration, making representations on an appeal.
Disclose information to DWP – for example safeguarding issues.
Following the publication of SSAC's report in November, DWP officials have been engaging with a wide range of stakeholders on managed migration more generally and as a result have already started work on improving the current explicit consent processes in UC. Officials were able to share a very early prototype of a new online consent process. Feedback from stakeholders was generally positive that this represented an improvement to the current offering and a number of suggestions were made for further improvements/changes. For example, we were told that often more than one adviser in an organisation can be dealing with a case and so they need consent approved for the organisation rather than individual named advice workers. They also highlighted the need for any process to be replicated for those who cannot transact digitally.
Stakeholders also told us that the existing processes can work well in certain situations, such as where they can see a claimant face to face and can make contact with DWP during the appointment. However, concerns remained that even with changes to the current explicit consent model, problems would remain for advisers trying to support the most vulnerable claimants especially during a crisis. A number of possible solutions were put forward by stakeholders including exploring HMRC's tax credit consent model and the trusted partner model as well as re-introducing implicit consent in some way for UC.
Committee members found the session incredibly helpful in increasing our understanding of the problems organisations face when trying to support claimants with UC claims. We will be reflecting on the information given to us over the coming weeks before agreeing next steps in collaboration with DWP officials.