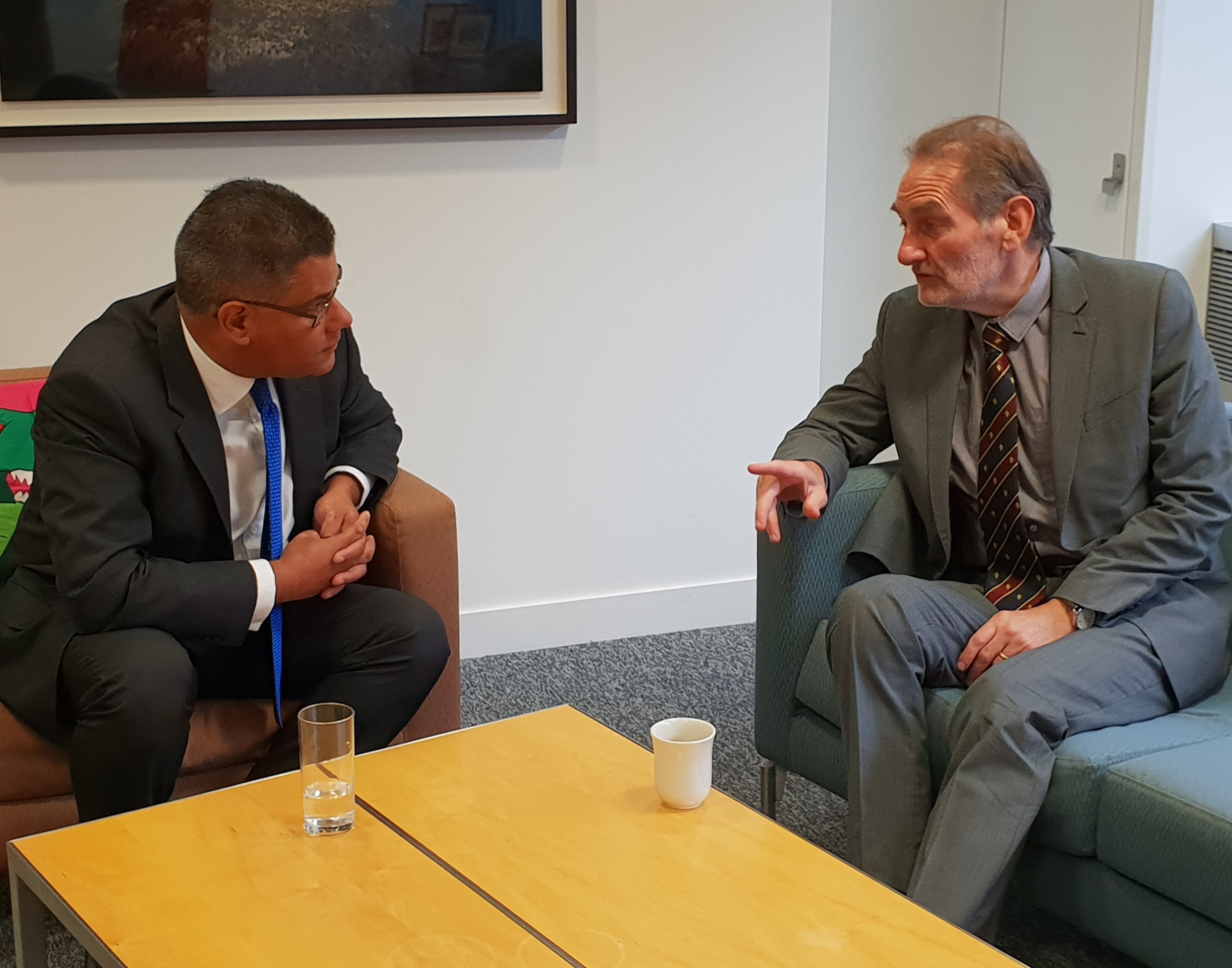 When I accepted the role of SSAC Chair, I knew that Paul Gray was going to be a difficult act to follow. However I was reassured to be given a start date of 1st August – with several weeks of Parliament's summer recess stretching ahead of me. Surely I could expect a gentle introduction with plenty of time for my induction and getting up to speed on everything..? Then just a few weeks before I was due to take up post, the Government consulted the Committee on its long awaited proposals for moving existing claimants on to Universal Credit. Committee members decided it had to take these on "formal reference" - involving a public consultation and a formal report to the Secretary of State. I took up post mid-way through this process – a real baptism of fire!
However, any nervousness I may have had about that was immediately allayed by my new Committee colleagues who have an impressive array of knowledge and expertise in all aspects of social security. And of course we were additionally able to draw on the experience and insight of over 400 respondents to our consultation – a SSAC record – who provided high quality evidence which helped inform our advice.
Our report has been submitted to the Secretary of State for Work and Pensions, the Rt Hon Esther McVey MP. She is required to lay the Committee's report before Parliament at the point the regulations are laid.  At the same time she will be required to make a statement that sets out her response to our recommendations.
Until that happens, the Committee cannot say much about the advice we have provided. But let me be clear, the 'managed migration' of claimants from legacy benefits to Universal Credit is enormously ambitious, affecting around three million people over a sustained period. Under the draft regulations everyone would have to make a claim for Universal Credit, with existing benefit stopped in all cases where that isn't done by the deadline given to the claimant – no exceptions.
DWP will be providing a cash top-up that is designed to ensure that in the vast majority of cases people won't get less under Universal Credit than they did under previous benefits. It is also putting measures in place to help claimants through the process – an important positive step in the right direction. However we are concerned that other aspects of the proposals load an unreasonable level of risk onto the claimant. We fear that, in too many cases, they may be adversely impacted by the proposals or fall out of the social security system entirely.
In developing our recommendations, we considered a number of questions:
Would the proposals work and can the Department deliver them?
How easily would those affected understand what was required of them and how to do it?
To what extent do the proposals impact on different groups of people?
How would the process identify and protect claimants who may be worse off as a result?
Our recommendations focus on those aspects of the proposals that we believe do not yet meet the above criteria.
It is important that the Government gets this right. Our recommendations are designed to be constructive and to help the Department prepare for this enormous operational challenge.
The Secretary of State has recently indicated that she is in listening mode. It seems the Chancellor of the Exchequer is too – announcing in his Budget statement both an increase of £1,000 to the work allowance for households with children and people with disabilities, and a package of measures to the value of £1 billion over the next five years to aid the transition process. This includes a two week run-on of out of work benefits. Both are positive steps and I welcome them. I look forward to receiving more information from the Secretary of State when she brings forward the regulations and responds to our recommendations.