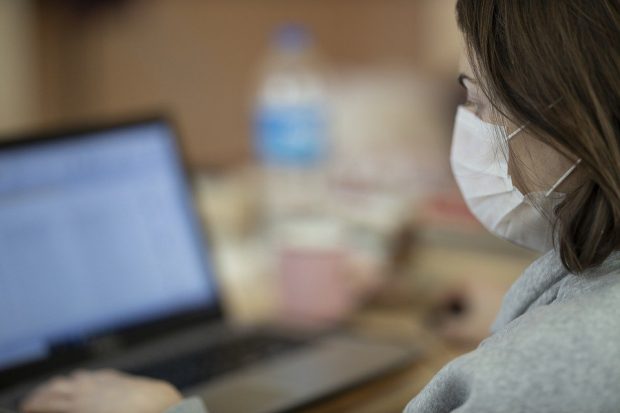 The government response to Covid-19 has included a series of easements, adjustments and additions to social security benefit entitlements that the Social Security Advisory Committee (SSAC) has welcomed as necessary and beneficial. We recognise that the unprecedented circumstances meant many of the changes to social security had to be designed and implemented with urgency and that the Department for Work and Pensions' (DWP) achievement in managing such change at scale was to be commended. The need to move swiftly to respond to the increased demand on the social security system meant that SSAC decided not to consult on the regulations as we might have done in more normal circumstances. What we have been able to do is offer advice to the Secretary of State by letter and make recommendations on managing the 'rough edges' and inconsistencies that inevitably result from producing so many legislative changes at such pace and scale.
As the lockdown begins to lift, many of the social security easements that were put in place are being reviewed. SSAC is working to advise the government on what these social security changes should look like in the 'new normal'. We are taking this work forward in two tranches. First, we will be doing an immediate and short-term review on what the most effective options might be in adjusting the urgent temporary measures that were introduced. This will inform our second tranche of work, focused on the longer term issues that the social security system will need to consider in a changed landscape of work, housing, caring, sickness and disability. We will be providing more details on this longer-term review in due course.
For our immediate review, we will work closely with groups and organisations involved in social security along with the DWP and the Department for Communities in Northern Ireland (DfC) to consider how the easements have worked and what measures can best support claimants in the immediate future. We will be gathering information from the DWP and DfC on what the policy intent is to manage social security entitlement and conditionality, considering the challenges posed by social distancing, a poor labour market, shielding, sickness and mandated isolation, and the different regional circumstances that will necessitate variations in approach. We will be taking evidence from our stakeholders on what challenges they feel the system will need to respond to and how this can be most effective.
Broadly speaking, our first project will focus on three main areas of concern. The first will be to understand how the reintroduction of conditionality will work, particularly as it applies to work search and availability. We will be asking how DWP and DfC will, or could, support claimants who have been shielding, along with others whose circumstances create vulnerabilities for them, including those who are digitally excluded. We want to know what guidance and discretion will be available to Job Centres to support claimants, including where local lockdowns are required, where there are particular geographical and sectoral impacts on unemployment, and where there is an absence or reduced availability of formal and informal childcare. In order to understand this, we need to know more about the departmental policies and strategies to support training and re-skilling for claimants, and how opportunities for re-training will fit within the claimant commitment. DWP has committed to recruiting an additional 13,500 work coaches and so we would like to understand what role work coaches will, or should, play: whether the focus will be on processing claims and payments or whether there will be strategic focus on particular forms of support.
The second area that we will focus on relates to self-employment. For this, we want to know about how the changes to the minimum income floor, surplus earnings and reclaims process will impact on self-employed Universal Credit claimants. We are particularly keen to see what support is being provided to those who are self-employed.
Our third area of focus is on sickness and disability related benefits. While many of the issues relating to conditionality will be relevant for those in the work related activity group for Employment and Support Allowance (ESA), we are also interested in the changes made to waiting days for ESA payments and changes made to eligibility for statutory sick pay. We are keen to understand how the operational changes made to assessments, reviews and extensions for Personal Independence Payments (PIP) and ESA awards have impacted on claimants, including those whose conditions have become worse during lockdown, and how shielding and social distancing requirements will be considered in the review of this operational policy. We would like to understand more about how the social security system has responded to the needs of carers during the lockdown, and whether there has been any analysis to understand whether Carer's Allowance or carer's premium have been able to reach and support unpaid carers.
We appreciate there are other issues that our broad focus may not specifically include and would welcome advice from our stakeholders on what the most critical immediate issues are. This might include how changes to housing support have worked, including the interactions between Local Housing Allowance, Discretionary Housing Payments and Working Tax Credit, and changes to Local Housing Allowance rates, as well as the Shared Accommodation Rate. It might be around the continued disparity between the increase in Universal Credit standard allowance with no corresponding increase in Jobseeker's Allowance or ESA.
This rapid review will be used both to provide advice to government by the end of the summer and to inform the second tranche of our work examining the longer-term implications of changes to social security post-COVID.
If you have direct experience of the social security changes referred to above, have your say using the comments facility below.  Please do not include any personal details, for example your full name, address or date of birth.