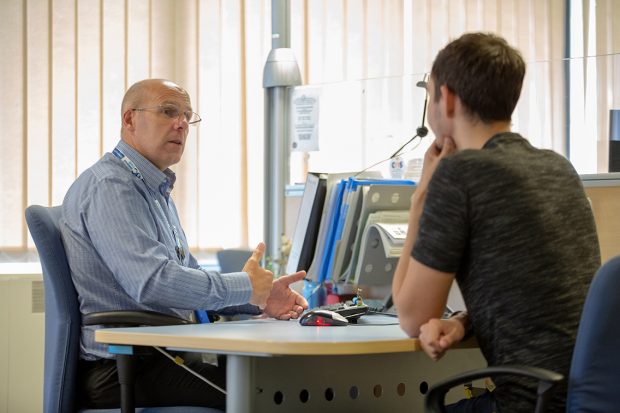 When we all welcomed the arrival of the new year just three short months ago, I suspect very few – if any - of us could have imagined the relentless march of COVID-19 across the globe nor the impact it would have on almost every aspect of our daily lives.
As we settle into our second week in lockdown, I have been reflecting on how the UK has been responding to such a dangerous and devastating pandemic. I joined the clapping to celebrate the amazing work of our health, social care and other key workers – supermarket workers, refuse collectors, postal workers and so many more who are continuing to provide essential services to us all on a daily basis.
Another vital public service (but much less mentioned, perhaps because it is more often the subject of critical media coverage) is the Department for Work and Pensions (DWP). As huge numbers of people suddenly find themselves unable to work – some for the first time – the result has been almost a million new claims to Universal Credit in just two weeks. This is a huge challenge for an organisation, which itself is losing a significant number of staff to either illness or self-isolation. For example, operational staff worked right through last weekend, in order to organise essential financial support to those of us who need it. HM Revenue and Customs (HMRC) staff (who administer tax credits, child benefit and tax-free childcare) are also facing similar challenges.
Government has taken far-reaching policy and operational measures to respond to the extraordinary circumstances in which we find ourselves. Normally, Government would bring the draft regulations for changes like these to the Social Security Advisory Committee for statutory scrutiny before they are laid. This time the Secretary of State decided that, given the urgency, this would not be the right approach. We understand and support that decision – it was essential for the Department to introduce the measures quickly to ensure that it was able to provide vital support to those who need it. We will however be undertaking the statutory scrutiny as soon as is feasible and in the meantime stand ready to provide advice to DWP, HMRC and the Department for Communities (Northern Ireland) during these challenging times.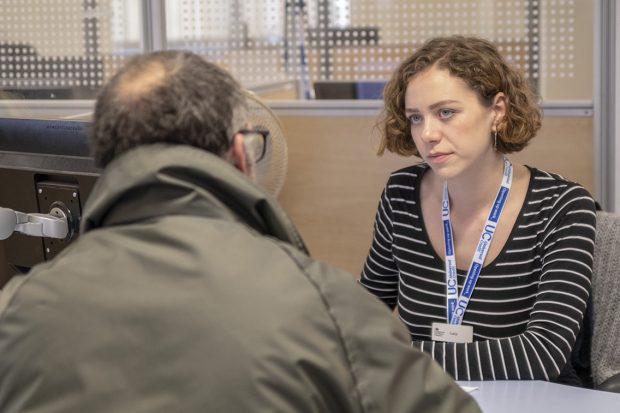 The measures that have been introduced are very significant. It is crucial that people needing benefits know the new range of entitlements that could apply to them. They include:
Suspending, for at least three months, all requirements for claimants to attend Jobcentre appointments in person. Benefit payments will be made as normal during this period.

Introducing additional support for new claims:


Up to a month's advance of Universal Credit will be made available without the need to physically attend a Jobcentre.
The seven waiting days for Employment Support Allowance for new claimants will not apply so payment will be made from day one.



Ensuring that Jobcentres remain open to support 'vulnerable cases' which cannot be completed through any other channel so that timely payments can be made. The Department has redeployed 10,000 staff to operational roles to support its service delivery functions.
Introducing a temporary increase to the UC Standard Allowances for the 2020-21 tax year to provide extra financial support of around £1,000 during the pandemic. A similar increase has also been announced to the basic element of Working Tax Credit.
Increasing Local Housing Allowance rates (including Shared Accommodation Rates) for private renters claiming the Universal Credit Housing Costs Element or Housing Benefit, to the 30th percentile. Rates will be set in line with the 30th percentile of market rents in a local area for each bedroom size up to a maximum of four bedrooms.
Suspending reviews and reassessments for disability benefits for the next three months, with payments of benefit continuing as normal in this period.
Temporarily suspending all face-to-face assessments for health and disability-related benefits.
Removing mandatory work search and work availability requirements, and introducing an easement on sanctions.
Introducing Statutory Sick Pay (SSP) from day one for people who cannot work due to coronavirus or are staying at home on government advice. Employers with fewer than 250 employees will be able to reclaim SSP for employees unable to work because of coronavirus (up to two weeks per employee).
Removing the Minimum Income Floor for self-employed claimants on Universal Credit who are required to stay at home or are ill as a result of coronavirus with effect from 13 March, and for all self-employed businesses from 6 April 2020. HMRC has additionally introduced, for at least the next three months, a taxable grant worth 80% of trading profits up to a maximum of £2,500 per month. These grants, which are limited to businesses with profits up to £50,000 who have more than half of their total income from self-employment and who have lost profit due to coronavirus, will be paid from June.
Introducing a coronavirus job retention scheme which allows employers to claim for 80% of furloughed employees' (employees on a leave of absence) usual monthly wage costs, up to £2,500 a month, plus the associated Employer National Insurance contributions and minimum automatic enrolment employer pension contributions on that wage.
Of course these measures present some complexities – for example limiting the taxable grants to self-employed businesses with profits below £50,000 creates a cliff edge, and the fact that the grants will not be paid until June has the potential to cause hardship for those with only limited savings to see them through the next two months or so. However, in the context of very serious challenges, these measures represent a significant package of support.
And from now on, when we think of essential public services, we should acknowledge the important work being undertaken by DWP's operational staff, whose task is to ensure a vital financial safety net to society in circumstances none of us has seen before.
IMPORTANT NOTE: Up to date information on coronavirus and claiming benefits can be found here.